This excellent essay by Rebecca Trevalyan of Library of Things sets out a vision of the post-coronavirus High Street and some practical proposals on how that could be taken to make it happen.  It picks up almost exactly where the Civic Revival report on the Stir To Action/New Economics Foundation workshops on High Streets - agents of economic change? leaves off, and does a great job of setting out an agenda for discussion and debate.
Library of Things is a social enterprise that helps people save money and reduce waste by affordably renting out useful items like drills, sound systems, sewing machines and lawnmowers from high street spaces.  It's classic new economy thinking, and it meets the needs of today's young householders.  And of course the benefits are much greater than only saving money - the payback also comes in building a real community locally.
Life after Coronavirus: A new high street is waiting — if we're brave enough to reimagine access to property
by Rebecca Trevalyan of Library of Things
originally posted at Medium.com
As Coronavirus forces us to slow down, stay local and re-evaluate what's actually important, this could be an opportunity to unlock the groundswell of green and community enterprise that's waiting in the wings. What would that take?
The high street as we knew it — homogenous, dominated by chain retail outlets and betting shops — has finally died. For years, media headlines have been warning as much. And now Coronavirus has been the final nail in the coffin — especially for fashion, with Oasis, Warehouse, Debenhams and Cath Kidston filing for administration last month.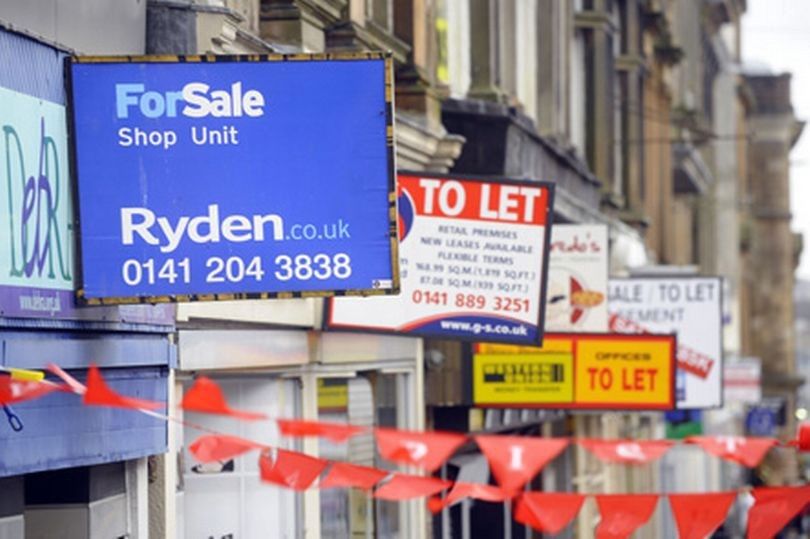 Whilst we acknowledge the hardship facing millions who have lost jobs, including in corporate retail, it is also a useful moment to reflect on what comes next. Out of the ashes of consumerism, could something healthier and altogether more hopeful emerge? Something that would not just create more jobs, but create work with meaning beyond sales targets?
Only 9% of Brits want life to return to normal after lockdown: many are appreciating spending less money, breathing cleaner air, noticing more wildlife and a stronger sense of community — there is a clear appetite for something different.
So let's imagine that new neighbourhood for a moment.
Let's say it's one year after the last reported case of COVID-19. We're taking a Saturday morning stroll down our high street — for the sake of example, let's make it my local in Deptford, South-East London.
The sun is shining and the air smells different, can you smell that? Fresher. Less diesel particulate, more ripe fruit of late summer. That new orchard by the rail tracks is thriving; a happy replacement for the old fridges and mattresses that used to pile high. We pass market traders hawking their fresh vegetables and second-hand goods, and head into the bike shop to speak with Mo. Your bike is fixed, he says, and by the way did you want to join our big ride out to Surrey Hills tomorrow?
We stop at the surplus food cafe on the corner where Ladbrokes used to be, choosing to pay £2 for our tea (we're feeling generous today). We flick through a well-worn copy of the Deptford Tribune. Beaming photos announce the opening of a youth boxing gym and music studio in those old boarded up shops — finally. An ad catches our eye — Open Night: Share your ideas for Deptford's Credit Union!
Looking out at the scene in front of us — the lively barbershop, community kitchen, GP surgery with families planting up the herb garden out front — we feel a calmness, and a reassuring feeling of home.
This is not some distant utopia. Examples of community-powered neighbourhoods are starting to emerge, in spite of the systems stacked against them:
Take Every One Every Day in Barking & Dagenham — incubating 250+ local businesses, from open access makerspaces to childcare cooperatives in unused council shops. Take Onion Collective in Watchet (a deprived seaside town in Somerset), where a group of six local women kickstarted a community arts centre project, then a heritage museum, and more recently a green manufacturing plant in the old paper mill. Take Homebaked in Liverpool, a community land trust and cooperative bakery that is developing 'long-term, affordable and secure housing' and 'real shops and amenities for local people and visitors alike.'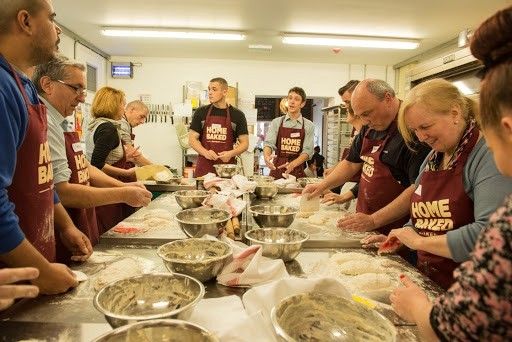 What these initiatives show is that there is another economy waiting to be unleashed. One that sees high streets as more than places for shopping alone, one that is a platform for a whole range of other activities, such as making, sharing, cooking, learning, caring, repairing and meeting. It's a future from which almost everyone, it seems, stands to benefit. What, then, is holding it back?
So why isn't this happening everywhere?
It's complex, but much of it comes down to one key reason: lack of access to affordable, secure, long-term space for community enterprise to flourish. Essentially land and property. (Another reason is lack of appropriate patient capital and investment — but that's a whole other blog).
Property-as-investment is on the rise — and it creates precarity for small businesses.
As with the housing market, high street property has increasingly become a rent-yielding financial asset to speculate on — rather than a platform to enable meaningful work, local trade, wellbeing, belonging etc. Nearly halfof all UK high street property is now owned by real estate companies, overseas investors and other investment funds.
For small business owners, this creates a marketplace where rent hikes, hidden costs and poor treatment can feel like being on the losing end of a game of Monopoly:
"After more than £500,000 of rent alone over the [5] years, the landlord chased us incessantly for bills…they presented us with a huge dilapidations bill of £138,000, double what the fit-out cost," tweeted an outraged Immy Kaur after her award-winning community workspace and systems innovation space Impact Hub Birmingham was evicted by their Dubai-based, offshore-registered landlord. (See this Twitter thread for the full bleak picture).

Diye Wariebi, founder of North-East London reuse and repair project Bright Sparks, said, "For our Leyton store, the [commercial] landlord has a perspective of 'pay your rent or leave, or we'll sue you.' If something goes wrong [with the building], they don't get back to you."
Sadly, property-as-investment in the UK has soared in recent years both for high streets and housing. As property developer and investor Seven Capital advertises, "The UK has long been established as a prime place for overseas investors to invest in property due to projected capital growth and favourable exchange rates. Many…often use property investment as a pension fund."
In a move to redress the balance of power between landlords and small businesses, and support 'struggling high streets', the LibDems proposed a Commercial Landowner Levy (CLL) — a tax on commercial land to be paid by the landlord — as a replacement for business rates, paid by the business owner. This is a move in the right direction — although would need to come together with some means of preventing landlords from passing the tax onto tenants via rent hikes.
How do we find out who these high street landlords even are?
With over one in ten shops currently standing empty, and many more vacancies likely in the Coronavirus aftermath, there's a strong case for making it easy to find out who owns high street property.
Abi Nolan, founder of affordable neighbourhood yoga studio Supply Yoga, has been on a long, unforgiving search for an affordable East London home for her social enterprise after receiving notice on her former space. "It's so hard to find out who owns [these spaces] — who do I contact, how do I penetrate this wall of boarded-up shops that I could make an impact on?"
This challenge is echoed by the opening words of Guy Shrubsole's ground-breaking book Who Owns England?, "Land ownership remains our oldest, darkest, best-kept secret. There's a reason for that: concealing wealth is part and parcel of preserving it."
Guy has painstakingly mapped 10% of land ownership in the UK using a variety of sources, including data that the Land Registry has started to release on corporate & commercial property ownership. But the data is incomplete — plus offshore tax havens make it very difficult to trace the ultimate owner even if the holding company is known.
What if this data was readily publicly available, and we could see at a glance who owned our local high streets? There's a good chance we'd see fewer vacant spaces — and more accountability for how spaces are used.
Where's the incentive for landlords to rent locally and affordably — rather than sell up, rent to large chains, or board up?
Real estate companies and overseas investors are responsible for the majority of UK empty shops. It seems they lack incentives to rent out their properties at all — never mind affordably or locally.
In South London, Brockley resident Bryan Mathers and neighbours had been trying to find a local space for a community hub and Library of Things for over a year. For a while, it looked like they might be able to access a boarded-up former Barclays, but the landlord who owned the two flats upstairs bought it from under them using their Right of First Refusal.
A despondent Bryan told me, "[The landlord] is selling the whole property for £1.5 million at some stage, to cash in on their investment. It's now covered in graffiti. I reckon they're just going to sit on it for now — there's no incentive for them to [rent it out]."
Abi agrees. "One landlord told me it was easier for him to sell the building than it was to manage renting it." Plus on affordability for those spaces that are let out, "It's no wonder Foxtons and Starbucks open in these cool once-dilapidated buildings — they're the only ones that can afford the rent."
Without the incentives or local knowledge to manage these properties for the benefit of communities, corporate property ownership has left us with a binary choice — either high-paying chain retail tenants — or boarded-up spaces.
But this feudal property ownership model is not inevitable.
Community ownership has become particularly popular for properties housing local services like pubs, shops, workspaces, theatres and even skateparks.
Take The Bevy: More than a pub, whose website proudly declares them, 'the only community pub on a housing estate in the whole of the UK.' To purchase a long-term lease, 700 local people bought shares (from as little as £5), and grants and patient loans were secured. Now, without the pressure of rents to pay or potential eviction notices, The Bevy is able to invest in their community. Apprenticeship schemes, food growing, dementia cafes, cooking lessons, music nights, and more recently Meals on Wheels — are just some of their dozens of activities.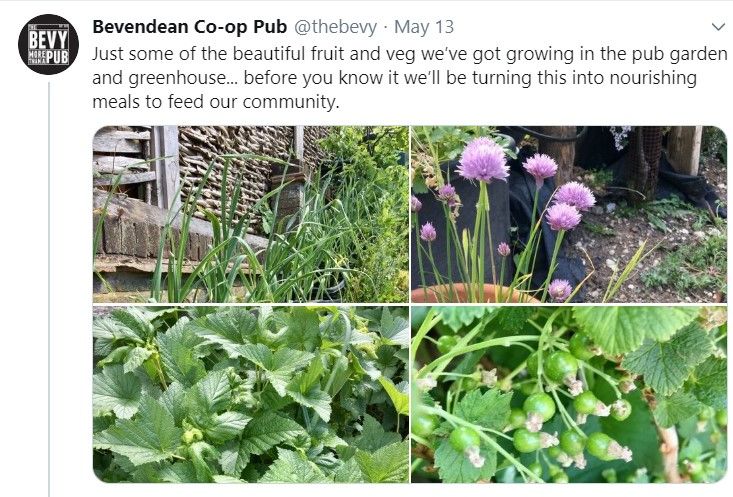 In Scotland, a new set of Community Right to Buy laws give community groups the right to buy property and land regardless of whether the owner is willing to sell — especially for 'abandoned, neglected or detrimental land'. Community ownership in Scotland is now on the rise, and the Scottish Government is holding itself accountable to supporting this — by making community ownership a National Indicator.
Private landlords are not all bad news either — especially if a landlord is a local individual with strong connection to a neighbourhood. Diye from Bright Sparks said, "With our Finsbury Park store, we have a great relationship with our landlord. In fact he retired and started volunteering for us! He understands what we're trying to do — and supports us in every way."
Local authorities could be a help, not a hindrance.
Councils have a remit to build strong local economies and communities, and arguably should be supporting community entrepreneurs like Abi, Bryan, Immy and Diye to access affordable space. Yet over the last nine years, UK councils have sold off £9.1 billion of public spaces — to plug gaps left by radical budget cuts from Westminster.
The planning system can make matters worse. In Abi's neighbourhood in East London, a 'shopping conservation area' makes it very difficult to change permitted uses from retail or food into anything else, such as community use. "Even if I found an affordable property, I'd need to spend at least £2000 to go through a whole planning process — when I don't even know if they'll accept."
Some local authorities have invested in their properties — and it has paid off. In Bristol, where the public sector owns a record 94% of shops, small business is flourishing. The colourful Gloucester Road is proud to be one of the UK's longest stretches of independent shops, plus local currency, Bristol Pound, can be spent at over 750 independent businesses in the city.
To go a step further, commercial leases could be replaced altogether — by Collaboration Agreements, where the council and space occupier both work together to meet local needs. High rents could give way to flexible revenue- or profit-share arrangements. Lengthy, costly council bureaucracy (like the planning system), could be made citizen-friendly — as Bologna has done with its 'Civic Imagination Office'.
To get community-powered high streets, we need affordable spaces — and communities need a stake.
Diye is passionate about what a low-rent Leyton high street would look like. "You'd have a wider diversity of business owners, you'd have a lot more people from ethnic minority backgrounds — because we don't always have the financial backing to try something out.
"You could see spaces converted to community supermarkets, where people work and instead of getting paid cash, they take food home. You could have low-cost after-school clubs run by parents. The key to all of this stuff is that it's driven by local people. Every high street will be different because different communities have different needs — Leyton doesn't need to have the same high street as Longsight in Manchester."
So how do we get there?
We've explored what's not working. We've seen some glimpses of what is working, and we've seen why the system needs to shift.
How we shift our age-old property ownership system is complex, and will require many stakeholders — plus a healthy dose of courage and perseverance.
Here are some proposals to get us started:
1.       Powerful new community right-to-buy laws, as in Scotland. Plus funds to support communities to buy. This Power to Change report calls for exactly this.
2.      Local authority investment in spaces — to act as a low-cost platform for local people — as we saw with Bristol.
3.      Transparency of property ownership. To enable an accountable property market, the UK Land Registry could do as Companies House has done for company ownership and open up its full dataset, for free, on who owns all high street property and land in the UK.
4.      A localised trial of a Commercial Land Levy and rent controls: A city government could run a neighbourhood-level trial of a land tax for landlords as a replacement for business rates — together with some means of preventing landlords from passing the tax directly to tenants.
5.      A community version of an estate agent — to make it easy for local people and businesses to connect to suitable spaces nearby. This exists to some extent through intermediaries like Meanwhile Space — although this primarily makes available temporary spaces only, which does not solve our problem. After all, a local economy and community doesn't only happen in the interim whilst we await luxury flats and shopping malls.
Over the coming months, Rebecca will be talking to landlords, local authorities, land activists, small businesses and others to hear their perspective on our high street challenge and how we address it.   Follow Rebecca on Twitter at https://twitter.com/rtrevalyan