Bill Grimsey is arguably the country's highest-profile independent champion of town centres, and author of three reports on the way forward for them.  Indie York is a flourishing member-led business association energetically supporting the independent businesses in one of Europe's finest historic cities.  Civic Revival will be keeping an eye on both of these two important players in the battle to achieve successful town centres  around the country. This report from Tom Daldry brings together two themes of great interest to Civic Revival: the future of high streets and town centres across the country, and the role of citizen action and alliances between the key players in that mission.
Also on Civic Revival, read Rebecca Trevalyan on the new high street waiting for us here.  Rebecca was a contributor to the Grimsey Review Covid-19 supplement.
Report from the Indie York Summer Meeting
by Tom Daldry of Discover Britain's Towns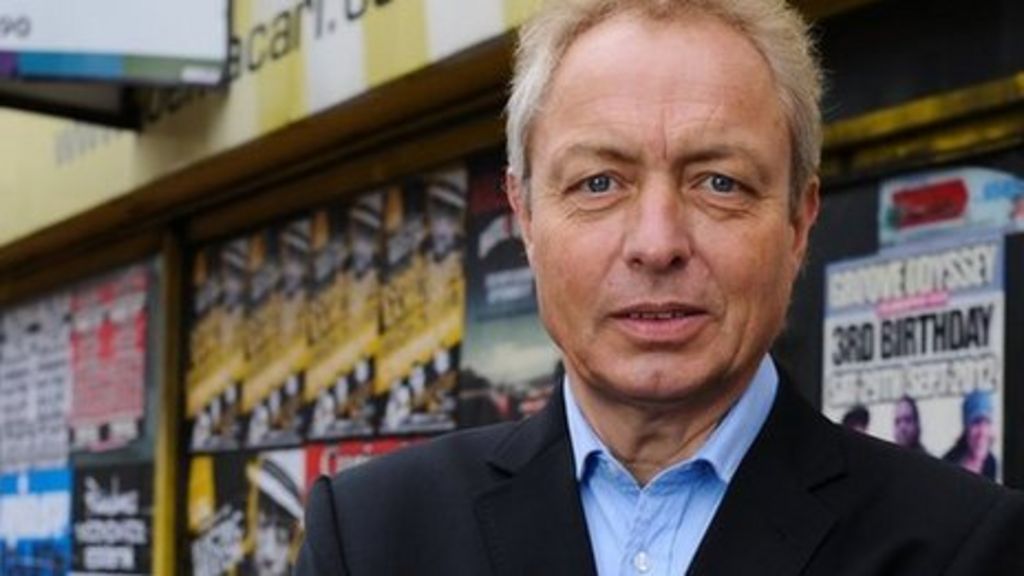 Town centre revival advocate Bill Grimsey brought his latest thinking together in a talk to the York Independent Business Association (Indie York) annual summer meeting and AGM on 22 June. Grimsey has now been the author of three reports on the high streets/town centres: The Grimsey Review: An Alternative Future for the High Street (2013), The Grimsey Review: The Vanishing High Street (2018) and now Build Back Better; Covid-19 Supplement for Town Centres (2020). He compiled these reports following a career in retail, including spells as MD of Wickes' retailing subsidiary WBS and CEO of Focus DIY and latterly Iceland.
Following the discussion there was a Q&A session featuring local council and business leaders, including York MP Rachael Maskell.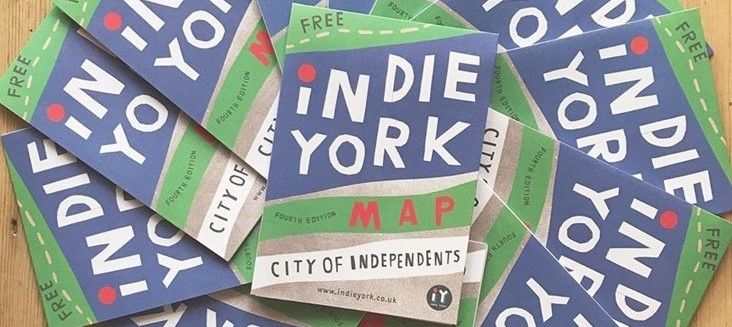 Indie York represents independent businesses in a city where 65% of all businesses are independently owned and run.  It was set up after the infamous Boxing Day floods of 2015 seriously affected the city.  Instigated by chairman, Johnny Hayes, it was an initial reaction to support York's variety of independent businesses through a difficult time. Established in 2016, Indie York started with 30 enterprises, has now grown to 200 and is still growing. The organisation brings these businesses together to support them and help them enhance and thrive.
By his own admission, Bill Grimsey worked to clone every town in the country throughout his career. He wanted to take everyone out of town centres, and develop a 'cardboard culture', where out-of-town retail parks (which necessitated car dependency) were the norm. He gave the example of pioneering de-seasoned fruit, to ensure all kinds of fruit were available all-year-round – with sophisticated supply chains bringing a negative impact on the environment. During his career, towns were built, planned and developed around car use.
But Grimsey was clear that he believes that this model is now the past. It is not what the next generation wants.  The current economic climate is defined by altered spending habits (as more and more people get used to online shopping) and the 'death of the high street'. He pointed to town centres full of empty buildings with absent landlords, struggling retail outlet chains (he referenced Debenhams as being 'on life support') and stated that over 50% of retailers are in a 'financial danger zone'.
He went on to say that Covid-19, and the resultant lack of footfall in town centres, has accelerated what's already happening in terms of struggling high streets. It has brought a 'wake up and smell the fresh air' moment. He advocated a new and reimagined purpose for the town centre, stressing that we should regenerate the economic potential of towns to 'create a new normal'.
Covid 19: Supplement for Town Centres sets out Grimsey's vision as to how a new normal might be achieved, and he focused upon three key areas.
The first is localism, which would entail a shift in power from central government (handed downward to local authorities), to communities – who he believes should be the ones to define their town centres. He purposely omitted 'retail' from his report, because it's 'not the main draw', and instead sees town centres as operating as community hubs, with a focus on arts, crafts, leisure – with independent shops and businesses benefiting from consequent footfall.
The second key area is leadership. Grimsey suggested chief executives of local authorities are not automatically equipped to lead regenerative measures without imaginative commercial leadership skills and/or experience. For Grimsey, a top-down attitude hampers new ways forward. Instead, unity and a collaborative approach are necessary.
He also proposes that business rates are abolished in favour of a sales tax, and that the sector should jointly manage risk – calling an end to absentee landlords. But he also emphasised the local authority's role, stating that empty retail sites are absolutely the local authority's responsibility to invest in and repurpose, or to alter the use class.
The third issue to focus upon is fewer streets, which should be repurposed or redesigned. In particular, he holds the view that there is too much retail space – too much for consumer demand. Grimsey gave the example of Stockton-on-Tees Borough Council, who have bought and are in proprietorship of two half-empty shopping centres: Wellington Square and Castlegate. After public consultation, Stockton-on-Tees Borough Council decided to demolish Castlegate to make way for a riverside park (featuring public artwork and green spaces), with a land bridge to provide access to the waterfront. The town's retail offer will be concentrated in Wellington Square shopping centre, in what the Council call 'bold plans to tackle Stockton's empty shops'.
He labelled past government high street initiatives (eg by Mary Portas for David Cameron) as 'razzamatazz', and instead championed the ideas set out in his Review as reflecting a national 'appetite for change'. A focus on towns as micro-economies, with emphasis on independent business, local produce and enhanced community spaces are the key to sustainability, for Grimsey.
After Bill Grimsey's presentation, a discussion opened up, which saw broad agreement with his ideas. MP Rachael Maskell followed on by advocating regenerating communities, and making them more inclusive.  She posited the idea of developing citizens' assemblies: with the purpose of developing partnerships with businesses, exerting more control over ownership of the high street and working with independent businesses.
Councillor Denise Craghill noted that, during lockdown, there was less air pollution, quieter streets. She supported the idea of the city centre as a community space that favours housing/arts/culture/green spaces.
Make it York Managing Director Sean Bullick observed that a two-way relationship between businesses and communities is important, and that the high street is effective if it has an emotional sense of 'belonging'. He mentioned that people don't want local resources to be siphoned out of communities by corporates (eg absent landlords), and that it is important to work with landlords to mutual benefit.
The discussion also centred upon stimulating a post-lockdown visitor economy, with Bullick highlighting a recent marketing strategy to enhance just that, and how to amend the 'keep out' message that has been associated with Covid-19.