Well known lifetime civic activist, community and green campaigner Noel Lynch has died aged 74 on 3rd August 2021. A friend and supporter of Civic Revival, Noel represented the Green Party as a member of the London Assembly from 2003-4.

Noel was a trained auctioneer who harnessed his interest in curiosities and offbeat antiques to run a series of unique shops called  The Green Room around the Finchley and Archway areas of North London. They were set up as a community enterprise charity shop, raising money for the Green Party, as well as acting an outlet for alternative and community information, and a meeting point for people to talk about local issues – something he was always very willing to do.

His final Green Room was in a 1930s arcade in North Finchley, which Noel quickly became a leading campaigner to save from demolition under plans from Barnet Council for the area's redevelopment. His shop there was reported as 'the most interesting charity shop in London' by magazine Time Out.

Noel and others were actively and passionately campaigning to save it, with over 3,000 people having signed a petition in support, and a full-page article appearing in The Guardian about the campaign.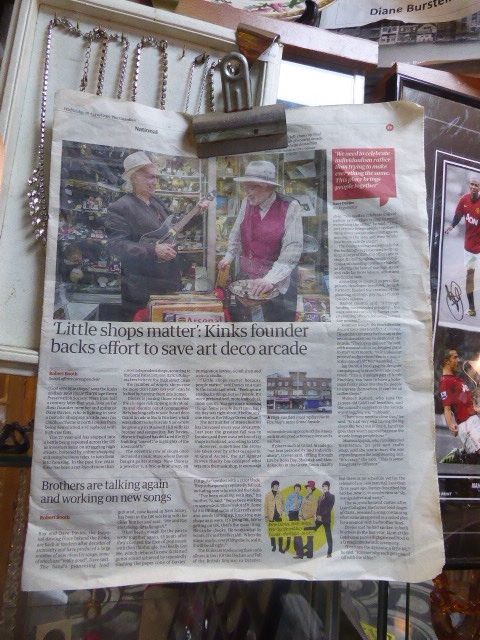 Noel spoke about this with his customary gentle eloquence in Civic Revival's very first civic activist online sharing session, and at our Empowering Our Communities event on 28 March 2021.  In the latter video, he tells the story of founding The Archer, the community newspaper in East Finchley, where he was heavily involved in local politics for many years.
Civic Revival founder Peter Stonham said: "Noel was the epitome of a generous-spirited, locally-rooted member of the community, who got involved in local initiatives and campaigns, both to achieve positive new things and to resist inappropriate and insensitive developments and actions by both public authorities and thoughtless corporations."

Peter added: "Just as importantly, Noel was an open-minded, engaging and mischievous person, who was the hub of many connections and friendships."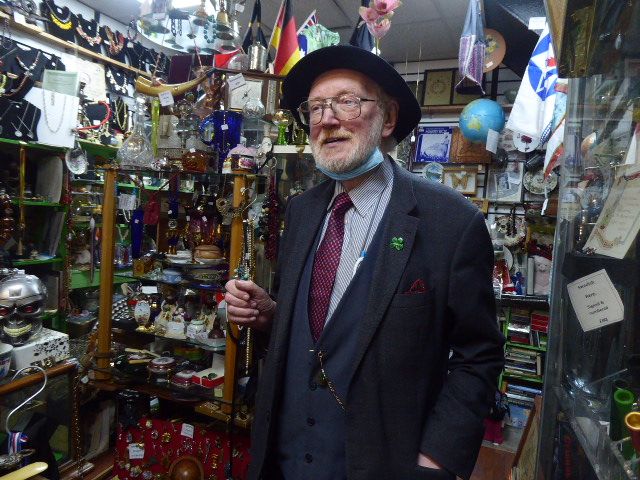 Noel Lynch was born in County Limerick, the son of a farmer. He came to England in 1986, and became a vociferous campaigner on a host of causes, which led to his involvement with the Green Party. Current London Assembly members Caroline Russell, Sian Berry and Zack Polanski, praised how he had 'jumped into the breach' when the previous Green GLA member stepped down.
"In just one year he was able to publish four reports – covering local shops, plastic bags, the decline of public toilets and the need for green space," they said in a joint statement.  "All of these were topics where his focus was ahead of the agenda and indeed we continue working on these topics even now.  His work behind the scenes since he was an Assembly Member has been invaluable, and he was a friendly face for many people new to green politics. He will be much missed."
The Greens' former deputy leader Shahrar Ali said: "He was the best of us: compassionate, full of pearls of wisdom and deeply concerned for people and planet."