Bolton station is one of the busiest in the North West, handling over two million passengers each year, before the coronavirus. The station was completely rebuilt by the Lancashire and Yorkshire Railway in 1904, to cope with rising passenger and parcels traffic. At platform level it has remained pretty much unchanged since then. Three years ago a group of community activists came together to look at ways of developing the station as a community hub. There was lots of unused space, rooms that had lain derelict for many years. The former administration block, with some eleven offices, had been empty since 2012.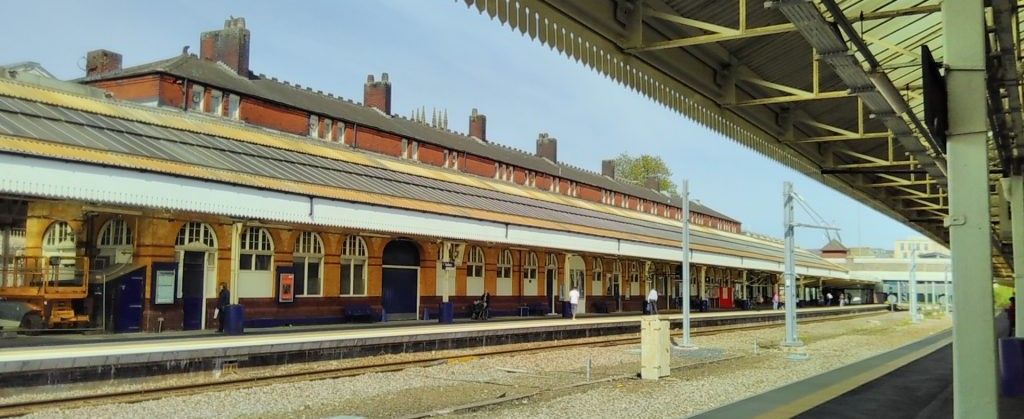 A partnership group was formed with the support of train operator Northern and infrastructure owner Network Rail. There was backing for the group from Transport for Greater Manchester, Bolton Council and the University of Bolton. The first activity by the station partnership was to hold a community gala in June 2018. It was a big success, attracting lots of community groups, local musicians and even a Scottish pipe band!
It was a useful way to raise the profile of what we were trying to do – the complete regeneration of the station and bringing the former admin block back into use as a community hub. Two years later, work on the project is almost complete, following investment from Network Rail and Northern to the value of around £1 million.
Bolton Station Community Partnership has already been making good use of two rooms at the station – the former Guards' Mess Room and the old General Waiting Room. The latter is now 'The Platform 5 Gallery' while the old mess room is now a community space, available for the partnership itself and other community groups to use.
The space in the former admin block has been transformed. Some offices have been knocked into larger areas, the toilet block has been completely renewed, together with the kitchen and dining area. A lift is being installed to make it all fully accessible.
The station partnership is hoping to link up with the University of Bolton to take the project further and develop a range of student and community-based projects in the rooms. It's probably the biggest project undertaken by a community group at a railway location, and would not have been possible without the help of the railway industry. At the same time, it wouldn't have happened without the dynamism and vision of the community partners.
Once complete, with coronavirus restrictions relaxed, people in Bolton will have an asset to be proud of. It will help make Bolton station become a welcoming and friendly space for everyone, instead of a rather dismal and uninviting place. It's a demonstration of what can be done by linking community enthusiasm with a major industrial sector.
For more information see https://www.boltoncommunityrail.org.uk/