The quest for more active democratic citizen involvement at a local level was the subject of a lively discussion at the second forum in the Civic Revival online series 'Manifesto for a Civic Revival'.  The evening included a rich mix of testimony about successes and ongoing campaigns in a wide range of places across England, from the people who made it happen.
The video is at the foot of this report of the event.
Peter Stonham introduced the evening's theme of 'Self-governance at a human scale: proof of concept', and then Nick Wates introduced the guest co-host for the evening, Flatpack Democracy's Peter Macfadyen.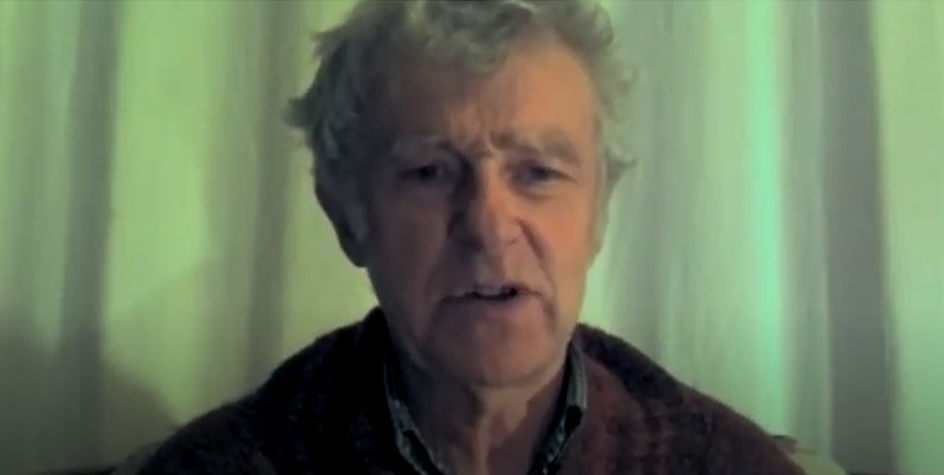 Flatpack 2021 has been set up to support people and communities seeking to reclaim local politics for local purposes, with a focus on achieving more successes for non-party political groups of independent candidates in the local elections in May 2021.
Flatpack Democracy started out in Frome, Somerset, but Peter Macfadyen stressed that the purpose of this evening's discussion was not to talk only about Frome but to take advantage of the exceptional range of experiences and expertise represented by the evening's speakers to learn new things.
First, Peter summarised the Frome story for those who are unfamiliar with it.  In 2011, a group of local residents, 'Independents for Frome' stood for election, won and took control of Frome Town Council.  After making widely admired changes to the way things are done in the town, without a party-political agenda, they retained control of the council in 2015 and then again in 2019.
Standing down after two terms on the council (a promise the Frome Independents made to make themselves keep getting new people involved), Peter's mission now is to spread the word on Flatpack's philosophy and methods, to help other places who would like follow in Frome's footsteps, to do so.
The Flatpack approach is generally associated with the lowest tier of government in England, the town, parish or community council, sitting below the district or county council level. One question Peter wished to explore in the discussion was one that he was often asked: can the Flatpack approach succeed in those higher level councils?  This was important because the parish council tier does not exist in many parts of the country, including London and many other large cities and towns. He posed this question to Caritas Charles from Portishead, North Somerset.
Portishead: indie legends from the Bristol Channel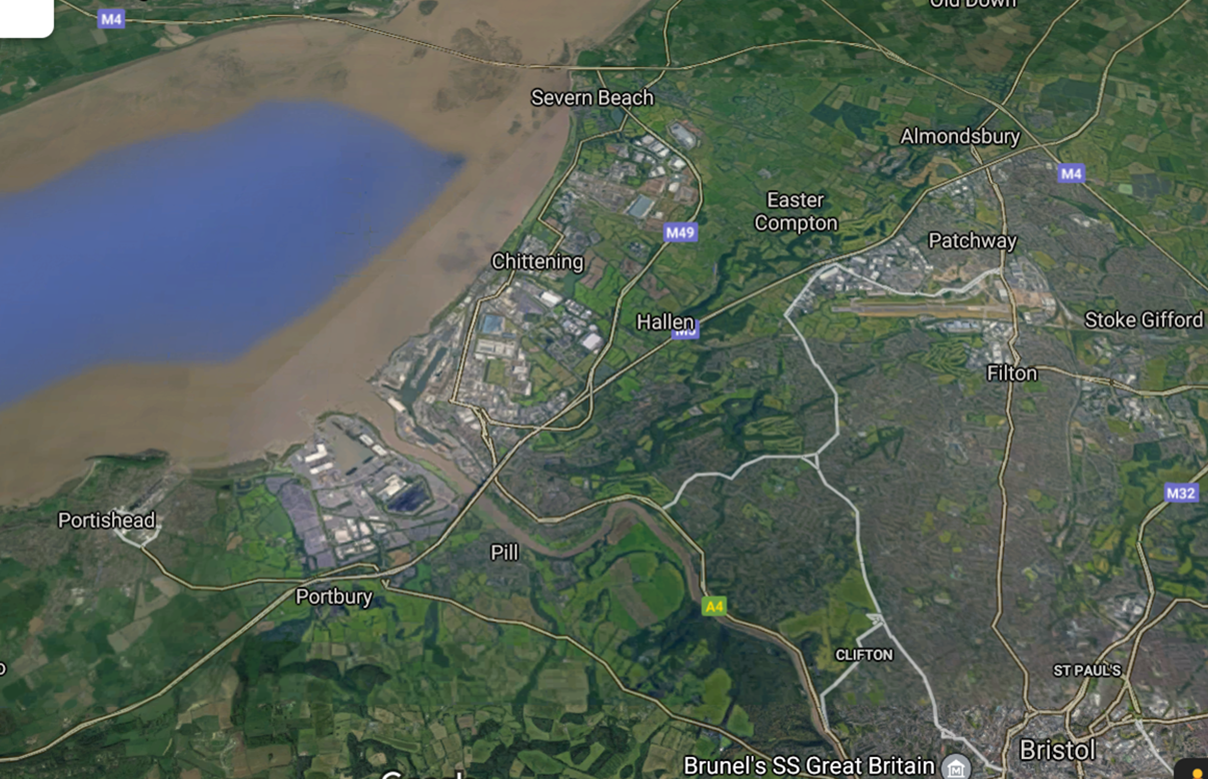 Caritas Charles told the meeting about his experiences with Portishead Independents.  They had completed one of the early Flatpack electoral coups when they seized ten out of the twelve seats on Portishead Town Council (pop. 25,000), and took control.
At that time they also decided to contest seats on Portishead's unitary authority of North Somerset (pop. 215,000).  They did this because of the issue of so-called 'twin-hatters': district (or unitary) authority councillors who were also town or parish councillors.
One of their objectives was to remove councillors who were.  The problem with party-aligned 'twin hatters' is that they often see the town council as a source of trouble for the district council, and therefore were mainly interested in keeping it as dormant and quiet as possible.
When they stood for the Town Council, the Portishead Independents decided therefore to go for an 'annihilation tactic' on the twin hatters, in order not to leave in place those district councillors who they felt were proving destructive for their town.  So they put up candidates for the North Somerset council elections, and were successful.  Unexpectedly, independents across the rest of North Somerset were successful as well, and they ended up making up the largest group on North Somerset Council.  The various independents now lead a 'rainbow coalition' with the Lib Dems, Greens and Labour councillors that controls the whole council – a much bigger undertaking than the small Town Council.
Caritas's advice to Flatpacker groups based on his own personal experience is, that if you are to run at upper tier level, try not to 'twin hat'.  Run a slate of sympathetic different candidates, because there will be conflicts of interest, and it will be hard.  He had twin hatted for a time, and it was a mistake.
It was certainly true that it is easier to carry through the Flatpack approach at the town level.  At the unitary level it was necessary to find a working coalition between people who believe in non-party political, participative democracy and people who believe in the system as it is, and want to keep it.  Caritas himself had had to make compromises, and for some of his town council colleagues, that didn't go down well.
The lesson people should learn from his experience was that, if you are standing for a higher tier council as a group of independent Flatpackers espousing the participative democracy approach, you have to make clear at the outset to your supporters that (unless you win a majority of seats, in which case, good luck to you) you will have to make compromises with other party-political councillors also successful in the election.
Nevertheless, his message was, it is worth running for the higher level authority.  He had succeeded in making changes in line with the participative democracy approach, such as instituting citizens forum and panels, and devolving powers down the parishes and towns, that had made the whole experience worth the effort.
Farnham: avoiding tears by getting the tiers right
Peter Macfadyen then asked David Beaman about his experiences in Farnham, Surrey.  David said that the set up in Surrey was a three-tier system: Farnham (population 40,000) had a town council, and was part of a district council (Waverley, population 118,000), and part of a county council (Surrey, pop. 1.2 million).
David himself is twin hatter: a town councillor on Farnham Town Council and a district councillor on Waverley Borough Council, representing the same ward.  The Farnham Residents independents control the town council and form part of an 'unwritten alliance' with Lib Dems, Greens, Labour and other independents running Waverley Borough Council.   One Farnham Resident councillor colleague of his was even triple hatted, which is 'quite a strain'.  He agreed with Caritas that compromise between independents and party-aligned councillors is a necessity at the higher levels, with a lot riding on personal chemistry.
Peter asked David whether Farnham Residents adopted the Flatpack approach.  David said that, by dint of having control of the borough council, they had been able to transfer some land assets and powers to town and parish councils (if those councils wanted it), and to adopt participative consultative practices for difficult issues such as a fracking proposal.  But overall they had perhaps been more conventional because of the need for compromise.
A hot current topic in Surrey is the question of whether to move a unitary council system.  David asked Peter about Somerset, which is also currently considering getting rid of its district level councils, and moving to unitary model.  The county council wants to become the unitary authority, whereas the existing district councils are supporting moving to two unitary councils, Western and Eastern Somerset.  Either option would result in elections for a completely new set of councillors.
This was precisely the situation taking place in Northamptonshire in May 2021, where the county council and seven district councils are being abolished, to be replaced by two new unitary authorities, and a host of newly more important town and parish councils.  This scenario creates an opportunity for the Flatpackers, because so many seats are up for grabs, the main political parties will be stretched to find enough candidates. Northamptonshire is a special opportunity for the Flatpack approach to attempt to sweep the board.
Kirklees: the push for better participation
Andy Mycock then provided a report on Kirklees Democracy Commission, an ongoing exercise in Kirklees Metropolitan Borough in West Yorkshire (pop. 425,000) which has been running since 2017.  Andy is a political scientist at Huddersfield University and Kirklees Council had asked him to act as the independent chair of its Democracy Commission, which was comprised of Kirklees councillors of all parties.
Andy said that the Commission was prompted by citizen dissatisfaction with the way things were done in Kirklees, and set out to look at reimagining the role of the councillor, and the way local citizens could participate with local democracy more widely, outwith the council and its processes.  In retrospect, the Commission would have benefitted from more citizens' voice at the start of the journey on what its aims and objectives were, and might perhaps have used the citizens' assembly method of making its inquiries.
Peter Macfadyen asked if the Commission saw the reimagining of the role of the councillors as being about facilitating the community to do things, rather than 'representing' it.  Andy said there was a realism that accepted that the traditional model of the role of the councillor was dead, and that elected councillors had to work with other citizen groups and stakeholders.  However there was a fundamental tension between a willingness to accept that the existing model needed to change and, putting it bluntly, Councillors being willing to "be turkeys voting for Christmas". On fundamental issues, such as delegating power down to Parish and Town Councils, the Commission had shied away from radical recommendations.  There was a perception that local councillors could be protective of their remit.
On overall lessons learned, he applauded the council for doing something remarkably brave in investing scarce funds to conduct the commission, but felt that the scale of the vision of change that emerged was constrained by the councillors' own institutional interests. If non-council stakeholders had been on the commission, they might have driven a different outcome.  Ultimately, he believes that councillors widely accept that the current model isn't working well, but need to be assisted to accept that the challenge of rebooting local democracy goes beyond the council chamber.  It requires groups like Flatpack and Civic Revival to help councillors go on that journey, by engaging with them.
Buckfastleigh: the need for a radical shake up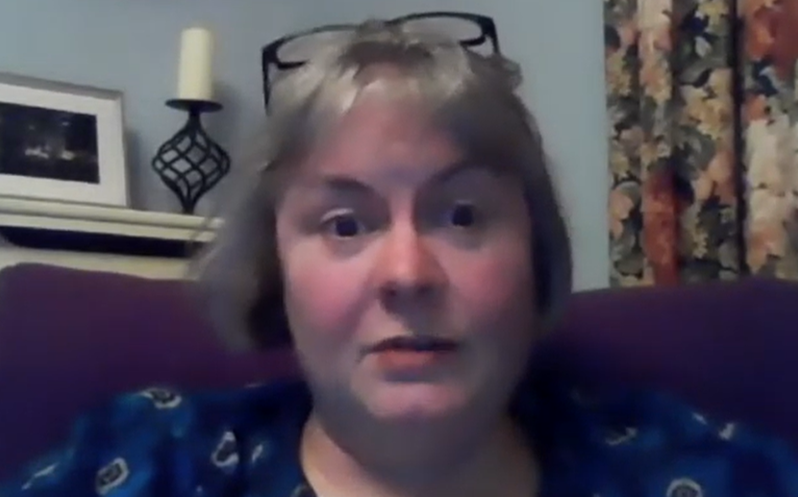 Pam Barrett, Flatpacker and independent town councillor in Buckfastleigh, Devon, announced she was going to be brief and a bit heretical, and ignore Peter's carefully structured line of questioning about how the upper tiers councils in counties and cities could organise themselves.
In Buckfastleigh (pop. 3,700), she feels the same about district and county councillors as she does about MPs: they have "fuck all relevance to my community".  "In Buckfastleigh we have no public sector": nothing is happening and the town has been abandoned by both local and national government.  In Buckfastleigh, the town council was stepping up to hand over food parcels to hungry mothers, who were in tears of gratitude, because nobody else was doing it.
In Buckfastleigh, as in most other places, including big cities like Manchester, most people did not have a voice.  Pam asked, if a councillor's job isn't to find out what the community needs and how to make it happen, then what the hell are they there for?  Pam feels there is a completely broken line between community and representatives, and wants to see a radical shake up where the people on the ground can have a say in their lives.
Immediately after this meeting she and Peter Macfadyen were going to make a virtual trip to spread this word in Cornwall.
The Haswells: shaking off the shackles
Peter MacFadyen then turned to Chris Hood of Haswell Community Council, County Durham, to tell his story.  Haswell and Haswell Plough (pop. 1,800) are former mining villages that, like Buckfastleigh, suffer from rural poverty.  Durham County Council is the largest non-metropolitan unitary authority in the country, with a population of over 500,000.
The village was a victim of being classified by Durham County Council in the 1960s as a 'category D village': a place to be gradually run down through closing local facilities and services, thus driving people to move to larger towns, with the intention that the village would eventually die.  Chris argued that a large part of his story could be explained as the village "shaking off the shackles" of being put on a town planning death row.
Late in 2016 he saw there was a vacancy on the community (parish) council.  As someone involved in a few community groups, and felt he could offer something positive.  Chris made inquiries about being co-opted on to the council, and was ignored seven times. So he spoke to eight other local resident who were also discontented with the council, and formed the grassroots-led Haswells Community Party in 2017, and stood in the parish council elections.  They took all nine seats and have been the council ever since.
Chris said that the parish council's role has shifted from what they feel the parish council was and should be, to providing services that the unitary authority and national government should be providing.  One in three children in the Haswells live in poverty and Chris feels they are driven to acting 'as a charity'.
Queens Park: a London peculiar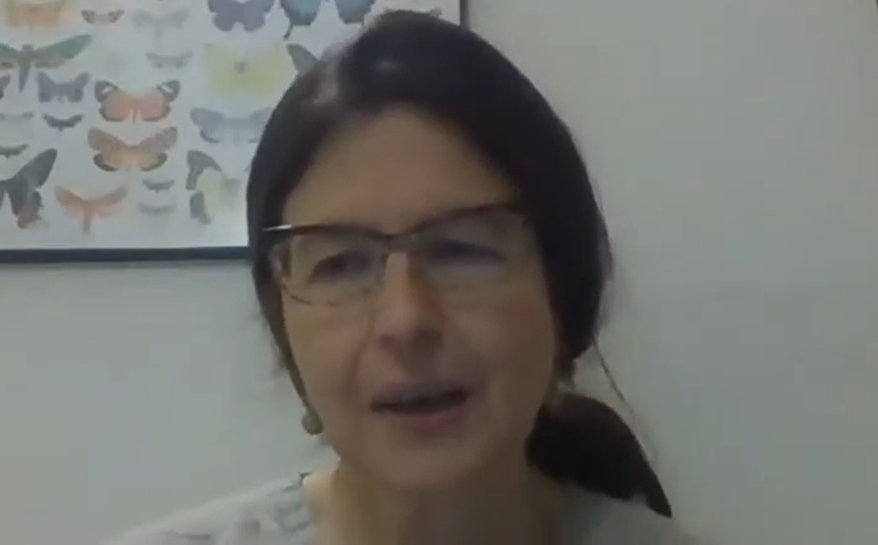 Peter then turned to the issue of big cities, where generally there isn't a human scale tier of local parish or community councils.  He introduced Susanna Rustin a councillor on Queens Park Community Council in the City of Westminster, London, London's first and (so far) only community council.
Queens Park (pop 13,000) is on the edge of the City of Westminster, a very distinct neighbourhood of Victorian workers' cottages and a 1980s council estate.  Unlike most of rich Westminster, Queens Park is relatively poor, with only 20% of residents being owner-occupiers of their homes: a Labour area in a Conservative-controlled city.
The Local Government Act 2007 permitted community (parish) councils to be created in London for the first time.  Susanna and other local residents saw there was an opportunity to set one up in their neighbourhood, and from 2010 ran a successful campaign to set it up.  The first elections were in 2014.
The Council is still a new institution in terms of its democratic culture: Susanna said they were still working out who and what they are.  On whether they were a new tier of representative democracy or an example of participatory democracy, she thought they were maybe a bit of both.  They inherited a vision for regeneration that involved making up a democratic deficit as well as an economic one.
Susanna made two general points about the issues being discussed.  The first was that local government as a whole should worry less about the left/right party political divide and instead come together to fight the centre: stand up and argue its corner against national government.  Even when the biggest Tory Councils get into a fight with government, it feels like they always toe the party line in the end.  Until local government comes together, it is hard to see where progress on democracy and handing power down to the local areas will come from.
The second point was to observe that the thing about participatory democracy is that "it takes a lot of evenings", as does community volunteering generally.  One of her main reflections from the ten years she's been involved in this level of democracy is that, although it is rewarding, it is should be treated more as a marathon than as a sprint.  There is a job to do to make sure that a big splurge of community spirit and energy, such as has been seen during the Covid lockdown, doesn't just burn out because of the level of energy and work needed. It is important to be careful not to promise a utopian world and be unable to follow it through.  Queens Park has developed its hardcore of active residents and elected councillors who have learned how to keep going for the long run.
Sheffield: It's Our City!
Ruth Hubbard then told the story of Sheffield's It's Our City! campaign, a community network who are "going to change the way our council works".
Sheffield (pop 585,000) is a big post-industrial city, with lots of poverty, many inequalities, and "it is saturated with party politics".  It has an interesting political history, often about factions on the left of politics including the rise and fall of the Communist Party, and also a history of protest, of community, organised labour, early feminist action, diversity politics.  The Battle of Orgreave in 1984 is still very real to many.  Sheffield has 28 wards and 84 councillors.  The last independent councillor was in either 1992 or 1982: there is no tradition of independents in big Northern cities.
The It's Our City! campaign was triggered by the Sheffield street tree fiasco: a £2bn council PFI contract for highway maintenance with Amey that saw hundreds of healthy, mature street trees suddenly being felled as a stratagem to make the contract more profitable.  The community campaign that came together to oppose this was treated very badly by a high-handed council.  The Council sought to criminalise some of the campaigners using trade union legislation.  The campaigners and even elected opposition councillors could find out no information on how decisions were being made, or who was responsible.  Every attempt to engage the council was turned away.  Sheffield citizens discovered that had a council who did not listen to its communities, and devolved no power, despite Sheffield being a community city.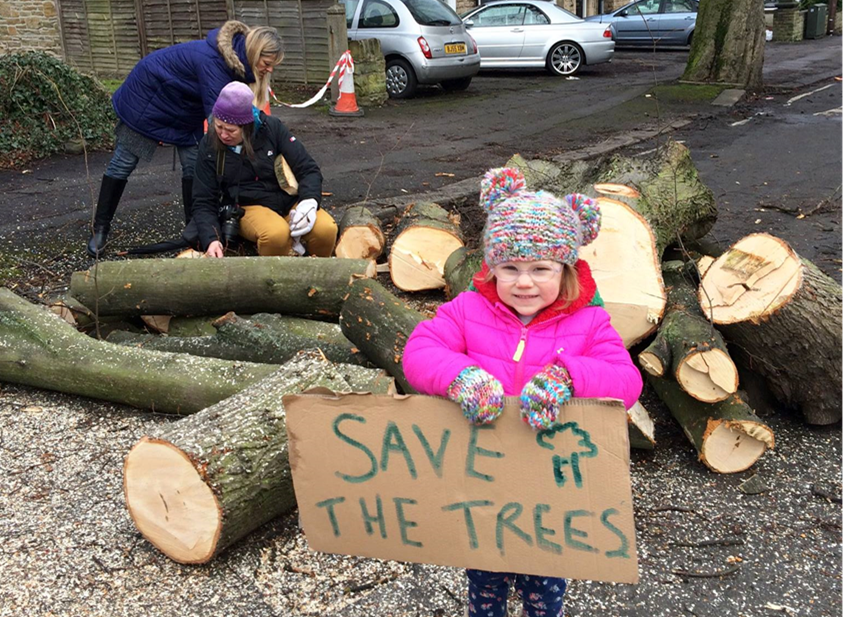 It's Our City! is the response. Its principle for joint working is that politics is far bigger than political parties, and on this basis the group is exercising the community's right under Localism Act 2011, to petition for a referendum on the way Sheffield City Council works.
Sheffield Council uses the so-called 'strong leader and executive' approach to governance.  In this system, 10 out of 84 councillors ('the cabinet') make all the decisions.  The ruling group holds all the power, and they are hermetically sealed: the political culture is "if you are not with them then you are against them".
It's Our City collected a petition of >5% of the electorate of Sheffield (26,500 signatures), which triggers a statutorily binding requirement on the Council to hold a city-wide referendum on a change of governance to a new, 'modern committee system'.  Every council elsewhere in the country that has willingly switched from the strong leader and executive system to the modern committee system has done so in the name of making their council more democratic. Sheffield may be the first council that is forced to make the switch by citizen power.  The referendum should have been held last May but was postponed because of Covid.  It will now take place on 6 May 2021.
Ruth thinks the campaigners will win the referendum.  The reason why is that over the year of collecting the signatures for the petition, the campaigners had 20,000 conversations with citizens.  As a result, the campaigners gained a unique, first hand dataset on Sheffield citizens' views, insights, experiences, analyses, reflections, values and beliefs about how they want their city to work.  Ruth said that the current council leader would say that people are not interested in politics, 70% of them don't vote.  Armed with the data from the conversations, Ruth can now say with confidence that "they are interested - they are absolutely interested".
The conversations "are the best part of our campaign".  They intend to use the database to try all sorts of exciting things.  The campaign knows that changing the governance system of the council is only the start of the process of solving problems, and they intend to make a really big contribution to building the whole ecosystem of genuinely democratic local governance.
Horwich: gardener's question time
Peter Wright, an independent councillor on Horwich Town Council (pop. 20,000) and Bolton Metropolitan Borough Council (pop 262,000), spoke next.
Peter said he was 'an average Joe Bloggs', a gardener from Horwich who decided to go into politics.  Before 2019, Bolton Council had been run for 39 years by one party, Labour.  Over this time, they had got complacent, had just not been listening to the public, got used to appointing their own people to committees and so on.  There had been instances of suspected corruption, where emergency measures had been used to make decisions.
Peter originally decided to go try to get on the town council as he was involved in community groups and volunteering, such as running a foodbank.  He was elected as a Labour party candidate.  When a local group of independents called Horwich First formed, a community-based group who wanted to do more on the local level, he decided to join them.  Later they joined with a similar group in neighbouring Blackrod village to form Horwich and Blackrod First Independents (HBFI).  They won all eleven seats they stood for out of the total council of fourteen.
Four years later, in 2019, Peter and a HBFI colleague announced they were going to try to get on Bolton Council too. At first they were laughed at, but they won an 'overwhelming majority'.  Now on Bolton Council they are trying to bring democracy down to the local level.  They support the new Conservative-led council under agreement called the '25-point plan'.  Slowly they are making changes and bringing local government back to local people.
Pilning & Severn Beach: the magnificent Severn
Peter Tyzack, an independent councillor who is chairman of Pilning and Severn Beach Parish Council (pop 3,600) spoke next. He has been chair of his parish council for less than a year, having previously been a Liberal Democrat councillor on South Gloucestershire unitary authority (pop 285,000) for 18 years.  Peter said he strongly believes in not double hatting, because you get better democracy by having more people involved.
His whole experience in councils had been that the two old parties at the national level only seek election for pursuit of power, and power corrupts.  Labour and Conservatives both centralise that power, even whilst both saying that they believe in localism.  They don't really: at South Gloucestershire they even have to bid to Whitehall for money to repair the roads.
Before 2019, the parish council had been "jogging along doing not a lot".  To get things moving, Peter had, in his capacity as a district councillor, set up a village regeneration group, a separate independent group that didn't have anything to do with the parish council and could get things done in spite of the parish council.
Although he would not stand for the parish council himself whilst a district councillor, he attended all their meetings, and when any of the old guard of sitting councillors retired or moved on, Peter took it upon himself to contact people in the area who had contacted him on various community matters and suggest they stand for the parish council. Many said they said they didn't want to 'go into politics', because they had got jaundiced view of what politics is about created by the media.
The voting system is also part of the problem: we need top-down reform of it so that it enables people who want to be independent from party structures to more easily stand, and have a chance against party machines.  He personally had lost his seat after the Lib Dems went into coalition with the Conservatives at the national level, because Labour supporters who had previously tactically voted for him as a Lib Dem stopped doing so, and so the Tory candidate got in.
As a Parish Council, they had called the meeting with the Chief Executive of South Gloucestershire and asked for better rapport with the District Council.  They felt relations were at a low ebb, the district being run by Tories on the cabinet system, and the council officers are also 'being run by the party'.  The Chief Exec had blithely said 'local councils are the building blocks of democracy'.  In conjunction with other Parish Councils they have a Parish Council Forum, which works with officers at South Glos and a charter between the parishes and district, saying they will work in partnership.  "You could have fooled me", said Peter.  Often, when the parish is demanding action, the District refuse to take any or say they can't.
Discussion session
Nick Wates then led a lively discussion session.
Anne Hitchcock in Gillingham, Dorset said she felt that she had always sat at the fringes of local government looking in.  She is active in her local community and has never understood why her town council does what it does, which is not much.  Dorset moved from having district councils to being a single a unitary authority with parish and town councils in 2019.  She had been fascinated by the discussion of two-hat councillors by the other contributors.  There was an awful lot of it in Dorset, and has never understood why town councillors all have to belong to a major political party.
Anne co-owns a large building in the centre of Gillingham, which houses a gallery. This gallery has given her a prominent community role, and in the last year she has working hard to open it to the public in different ways.  On 1 August she opened a cafe and has seen that people are eager to talk as they don't feel they have places they can do that.  Lockdown has inevitably stopped us from talking to one another, designed as it is to keep us apart.
Chris Hood noted that the pandemic has led people to generate self-help groups and community-based help where people are looking to help each other.  In that is the seed of potential for greater participatory documentary, and that's what they're trying to propel.  For example, community assemblies to talk about a number of local issues, and a climate emergency hub (built in an old arcade), a community space which people can use to talk.  They are getting a lot of interest in that.
Susanna Rustin made a point about 'civics education'.  In London there is a rapid turnover of population, lots of migration in and out, and a highly diverse community.  The 'citizenship in schools' agenda is led by lawyers, and the basic understanding of how democracy works remains really weak.  It is difficult to find space in the national curriculum, as there is pressure to put lots of things in it, but this would be worthwhile.
Regarding the culture of elections, getting people to stand can be difficult esp as an independent because it feels personal whereas political parties gives people a cushion.  Rejected independents have stood, lost and retreated.
Peter Tyzack, Peter Wright and Ruth Hubbard also made further points about parties wanting to centralise the power.
Richard Walker then thanked all the contributors for providing a huge amount of powerful testimony, ideas and information.  He and Nick will now process the information, as part of the process of using the material from each forum in the series of to inform the content of the Manifesto for a civic revival.
The video
Introductions 0:00 – 13:45
Peter Stonham, Civic Revival  0:00 – 3:10
Nick Wates, Civic Revival  3:12 – 4:27
Peter Macfadyen, Flatpack 2021  4:29 – 13:45
Portishead: indie legends of the Bristol Channel  Caritas Charles  13:32 – 19:00
Farnham: avoiding tears by getting the tiers right: David Beaman 19:12 – 24:25
Kirklees: the push for better participation Andy Mycock 24:28 – 32:38
Buckfastleigh: the need for a radical shake up Pam Barrett 36:55 – 38:30
The Haswells: shaking off the shackles  Chris Hood  38:35 – 45:35
Queens Park: a London peculiar Susanna Rustin 47:20 – 53.15
Sheffield: It's Our City!  Ruth Hubbard  53:40 – 1:03:00
Horwich:  gardener's question time  Peter Wright  1:03:33 – 1:08:22
Pilning & Severn Beach: the magnificent Severn  Peter Tyzack 1:08:22 – 1:15:35.
Discussion session facilitated by Nick Wates  1:15:35 - end