Steve Rotheram, the elected Mayor of Liverpool City Region (the area of the old county of Merseyside plus the district of Halton) launched England's first ever 'Land Commission' on 9 September.  It has been specifically established to review the use of public land for community wealth building.
The commission, which brings together a galaxy of star 'new economy' thinkers and practitioners, will meet four times before the end of November, whereupon 'think & do' tank Centre for Local Economic Strategies (CLES) will draft a report on its deliberations.  The full list of commission members is at the bottom of this article.
The commission will be "action oriented, with the aim of generating ideas for concrete projects, rather than only general recommendations".  These should include "creative approaches to use of land in the region, for example through innovative processes and ownership models (e.g. Community Land Trusts and Public-Commons Partnerships)".
Land and property is one of the pillars of the community wealth building approach, which is championed in the USA by Democracy Collaborative and in the UK by Manchester-based CLES.  CLES's July 2020 guide to community wealth building for local authorities Own The Future defines community wealth building as "a model of local economic development which tackles head on the challenges of rising inequality and wealth extraction".
"To do so, community wealth building rejects the assumption favoured by outmoded economic development approaches – that once investment capital has been secured, wealth, jobs and opportunity will trickle down for all to share.  Instead, at its core is a drive to replace extractive models of wealth ownership – those companies whose business model relies on maximising profits to distant shareholders – with locally productive forms of business. These 'generative' businesses are firms in which the wealth created is shared broadly between owners, workers and consumers, ultimately increasing local multipliers as wealth flows through to local people and places."
The Baltic model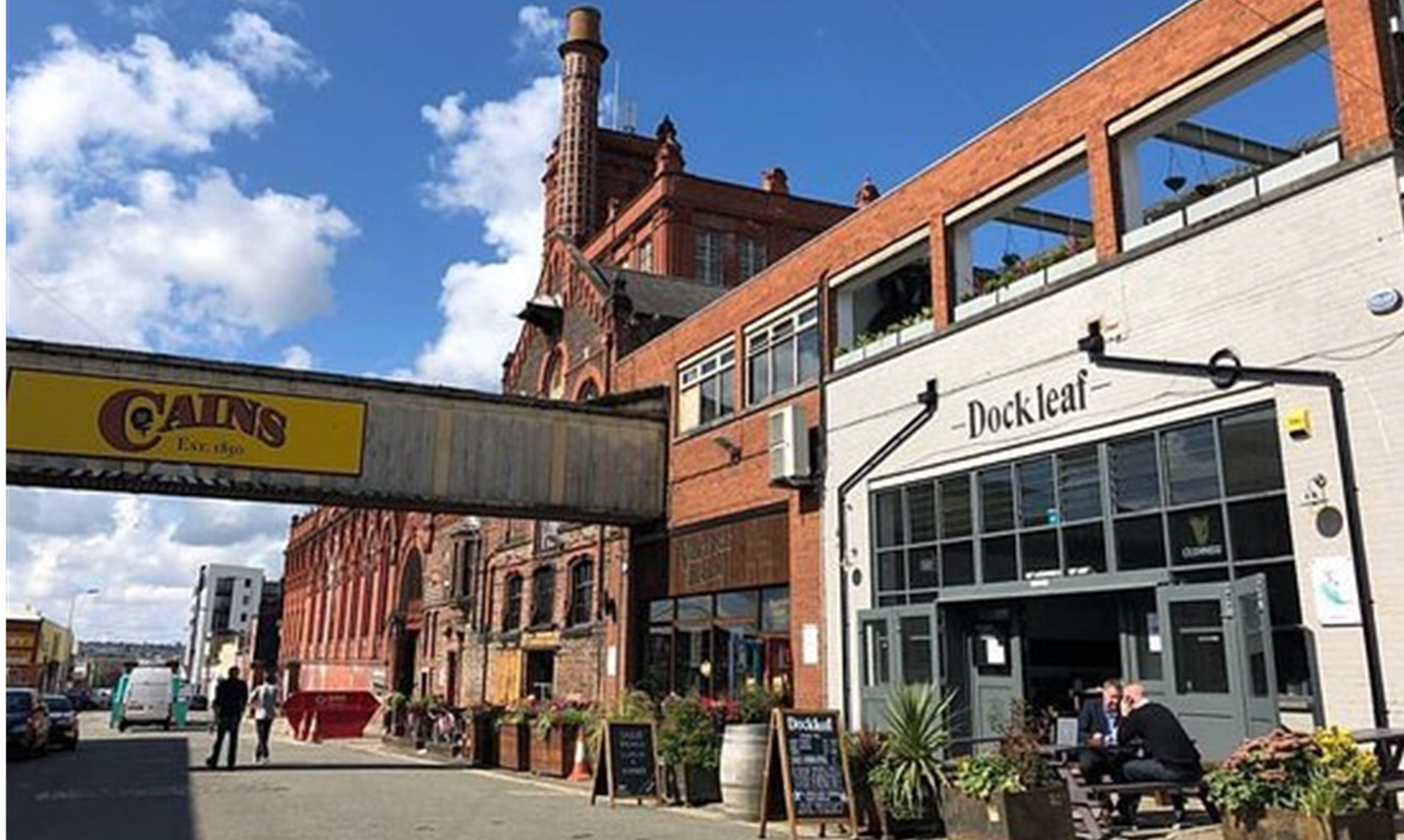 Steve Rotheram pointed to Liverpool's Baltic Creative as an example of the approach he would like to follow and roll out further.  
Baltic Creative Community Interest Company (CIC) was founded in 2009 by social entrepreneurs aiming:
"to stop the cycle of creative companies and artists moving into rundown areas for their cheap rents, gradually revitalising them, then being forced out when profit-driven developers eventually take over.  What if the creative and digital sector owned the property it was regenerating? So instead of being nudged out as values rose, the sector benefited and was able to reinvest in itself?"
The CIC now owns 18 old warehouses and premises in Liverpool's exciting Baltic Triangle area, located between Toxteth and the Royal Albert Dock.
The North West Triangle
Community wealth building has been strongly championed by Preston City Council's leader Matthew Brown, and is often called 'the Preston model'.
With the new Land Commission, Rotheram is bidding to catch up with Preston and develop a 'Liverpool model' for community wealth building in the land and property sector.  The 2019 national Community Wealth Building summit was held at Liverpool's Florence Institute (aka 'The Florrie'), whilst Wirral Borough Council, across the Mersey from Liverpool, launched its five year Community Wealth Building Strategy in February 2020.
Meanwhile, Preston, Liverpool and Wirral Councils have teamed up to support the North West Mutual Bank, one of a new breed of locally-rooted banks designed to challenge the hyper-extractive major national clearing banks, as reported on by Civic Revival here.
Liverpool City Region Town Centres Commission
Mayor Rotheram's Land Commission joins his Town Centres Commission, established in February 2020 and chaired by IPPR North's Sarah Longlands.  This commission is tasked with developing a vision for 17 town centres across the city region and making recommendations to ensure their prosperous and sustainable long term future.
The 17 town centres comprise Liverpool city centre plus Widnes; Runcorn; Halton Lea; Huyton; Kirkby; Prescot; Southport; Bootle; St Helens; Earlestown; Birkenhead; Liscard; Heswall; Moreton; New Brighton, and West Kirby.  The report is expected in Autumn 2020.
Members of the Liverpool City Region Land Commission
Kate Swade        Director, Shared Assets
Claire Dove        Voluntary, Community and Social Enterprise Crown Rep
Hugh Ellis           Policy Director, Town and Country Planning Association
Indy Johar          Executive Director, Dark Matter Laboratories
Britt Jurgensen Co-creator, Homebaked Community Land Trust
Liam Kelly           Chief Executive Officer, Make Liverpool CIC
Prof Alex Lord    Lever Chair of Town & Regional Planning, Univ. of Liverpool
Kathie Pollard    Policy Officer, Scottish Land Commission
Erika Rushton    Director, The Beautiful Ideas Company
Guy Shrubsole   Campaigner and author of Who Owns England?
Amahra Spence Director, MAIA Creatives
Matthew Thompson, Leverhulme Research Fellow, Heseltine Institute, University of Liverpool
Members of the Liverpool City Region Town Centres Commission
Sarah Longlands, IPPR North (Chair)
Alex Singleton, Professor of Geographic Information Science, University of Liverpool
Bronwen Rapley, Chief Executive, Onward Homes
Claire McColgan, Director, Culture Liverpool
Cllr Pam Thomas, Liverpool City Council
Dan Davies, Chief Executive, Rockpoint Leisure
John Csizmadia, Relationship Director, Lloyds Banking Group
Kim Cooper, Senior Town Planner, Arup
Laura Pye, Director, National Museums Liverpool
Liam Kelly, Chief Executive, Make CIC
Phil McCabe, Development Manager for Merseyside, West Cheshire and Wigan, Federation of Small Businesses
Sarah Taylor, Executive Director, Sefton Council
Vidhya Alakeson, Chief Executive, Power to Change